See on Scoop.it – Social Media Content Curation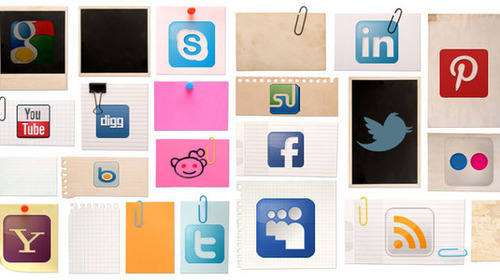 Excerpted from article:
"Today curation takes on a different meaning. Organizations have evolved from collecting artifacts to digital curation of media and content.
Anyone and everyone can, and do, curate using everything from bookmarking sites to social networks. "Social curation," as we call it, is simply the act of sharing, categorizing, and spreading content to others.
The content can be your own or someone else's. And, because you are sharing content that lives in its place of origin via linking, it is not considered stealing.
Why do people spend hours online bookmarking, pinning, and reposting?
We all want to be recognized for our expertise, talents, and savvy. Posting content we care about displays our creativity, interests, opinions, and personality.
On the receiving end, people enjoy discovering and exploring things that are highly relevant and interesting.
In this article, we'll discuss how marketers can get in on the social curation boom in a meaningful way.
There are a lot of websites out there offering curation-type services. To get a clear sense of how a brand might leverage curation, we can break them down into categories.
– Social bookmarking and news;
– Sharing;
– Aggregation and syndication networks.
Here are eight ways your brand can get in on the action.
1. Become a curator creator:
This tactic is strictly for warriors because it takes time, diligence, and a step outside the marketing box to become one with a community. Becoming a curator will mean rolling up your sleeves to create your own Pinterest board or other social network profile.
2. Create an interest-based content strategy:
As marketers, we tend to base our communications around products and target markets. To be an awesome content curator or creator, you'll want to push that into the back of your mind and focus on interests. This can be accomplished with some listening, observation, and information collection on what your customers care about when they aren't out buying your product.
3. Optimize for popular sharing topics…
4. Treat photography as being as important as copy:
Video and photography is as valuable as an article. When you're writing your next brilliant article, put time into article images so people are inspired to not only share the article, but also to pin it on Pinterest.
5. Make something worth sharing:
For curation, consider its lasting value and how it fits into popular topics and interest lists. When you see their eyes light up and they send it forward into their communities, you've done your job well.
6. Make it sharable:
Add sharing buttons to your content on your blog, website, shopping cart, and email campaigns. People will do things that require one-click.
7. Make friends with influencers:
Extend your influencer outreach to leaders in Reddit, Pinterest, and Tumblr communities so that when you have something great to share, you've aligned with partners to help get your content out.
8. Post from the inside:
People just want to get to know the people behind the brand…."
Read full and long article here: http://j.mp/K1zGxl
See on www.imediaconnection.com